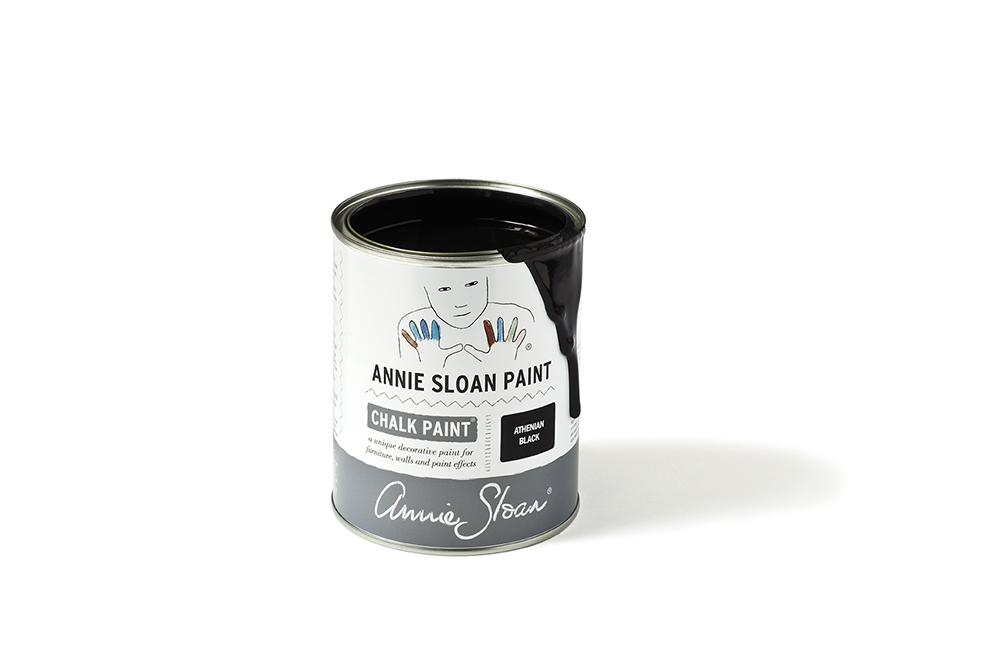 Annie Sloan Chalk Paint - Athenian Black
ABAS01
Paint anywhere on almost anything! Once you start painting with Annie Sloan there will be no stopping you.
Each 1L tin will cover approximately 13 square metres. After painting, all indoor furniture must be sealed in with a wax (soft waxes are available in a range of 4 colours) or lacquer.
Athenian Black is a deep bold Black. The darkest black in Annie's range.